1: Mirari, that is adorable, but also some other emotion I have yet to name.
2: Posting because I want to keep this topic alive, I plan on posting other pictures in the future.
Anyway, this is the only picture o=f this year that I could find where I don't look like a retarded fat ass. I look different now what with a new hair cut and I've lost some weight, but this is as good as your getting for now untill I get my hands on a camera...or my phone charger >.>
So this was taken back in February, it was my choir trip to Disneyland, and I'm the one with the kitty and Oswald.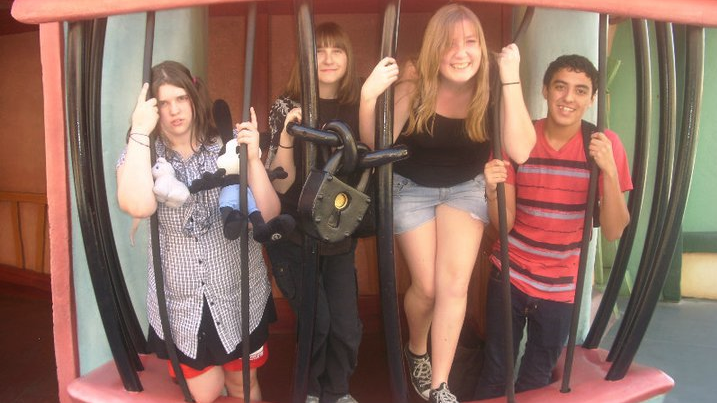 My God a lot has changed in just a few months...